Presented by ASQ
For exemplifying outstanding customer value in the unending pursuit to achieve the highest standard of lean global supply chain practices.
Tim Coates
Regional Director NA, Amazon
Tim has started over 20 different green field facilities in the USA and Mexico, as well as two in Hungary and one in France. Recently he was responsible for the start-up of two fulfillment centers in the Richmond, VA area, three in Texas and two in Tampa. He is recognized as a lean manufacturing leader in the industry.
Global Supply Chain Excellence Summit
Craig Kaplan
CEO, Performance Team
As CEO of Performance Team, Craig Kaplan has grown the company into a full-service 3PL with 7 million square feet of warehouse space and a transportation operation that services nearly 1,000 stores with over 400 trucks/drivers. His entrepreneurial spirit has positioned him to double PT's revenue while continuing to be recognized as one of the top logistics providers in the country. Craig attended UCSB, is married to his wife D'Lynda, and is the proud father of four children.
Global Supply Chain Excellence Summit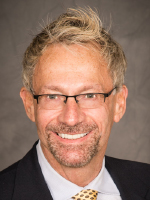 Brent Dethlefs
Executive Director, CHOC Children's Research Institute
Brent A Dethlefs is the Executive Director of the CHOC Children's Research Institute at Children's Hospital of Orange County (dba CHOC Children's). Brent has a B. S. in Genetics from the University of California, Davis and in 2011 completed LEAN Six Sigma Black Belt training at Cal Poly, Pomona. Brent continues to champion LSS across hospital, including research, operations at CHOC Children's and at the UC Irvine Institute for Clinical and Translational Science where he serves on both the institute's steering committee and on the external advisory board.
Global Supply Chain Excellence Summit
Presented by EY
For exemplifying outstanding quality in pursuit to create, improve, and deliver exceptional service, reliability, and value.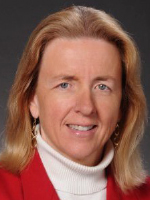 Laurel Junk
Chief Supply Chain & Procurement Officer, Kaiser Permanente
Laurel is currently Chief Supply Chain and Procurement Officer overseeing the entire Buy to Pay process at Kaiser Permanente. This includes sourcing, procurement, supplier relationship management, supply chain management, logistics/warehousing, accounts payable, payroll, and travel & expenses. Laurel joined KP in 2009 as Vice President, Supply Chain.
Global Supply Chain Excellence Summit
Lisa Yoder
VP, Global Supply Chain Manufacturing, Cummins, Inc.
Lisa Yoder is Vice President – Global Supply Chain and Manufacturing where she leads supply chain operations, as well as purchasing, corporate quality, corporate manufacturing, logistics, warehouse, transportation, trade compliance, environmental management and health and safety for Cummins locations around the world.
Global Supply Chain Excellence Summit
Nick Vyas
Director, USC Marshall Center for Global Supply Chain Management
Nick Vyas implemented breakthrough process improvements that have increased efficiency for clients in the field of healthcare, service, military, retail and end-to-end supply chain. He is the Director and Co-founder of USC Marshall's Center for Global Supply Chain Management and an Assistant Professor of Clinical, Data Sciences & Operations.
Global Supply Chain Excellence Summit
Presented by Port of Los Angeles and Port of Long Beach
For exemplifying outstanding an exceptional customized service model that balances cost, quality, and speed as a third party logistics provider.
Jim DeVeau
CEO, Taylored Services, LLC
Jim DeVeau is CEO of Taylored Services, LLC., a fully integrated third party logistics provider (3PL) which operates 1.7 million square feet of distribution space strategically located near the ports of Los Angeles, CA and Newark, NJ. Taylored has won three Wal-Mart vendor of the year awards, and was most recently named by Inbound Logistics magazine to their 2015 TOP 100 3PL list.
Global Supply Chain Excellence Summit
Ron Massman
CEO, The Dependable Companies
As The Dependable Companies CEO, Ron's responsibility is to ensure the steady growth and profitability of The Dependable Companies, while achieving the highest level of service to its customers. Under Ron's direction, Dependable acquired 30 companies and expanded operations both domestically and internationally, establishing The Dependable Companies as the full-service logistics provider
it is today
Global Supply Chain Excellence Summit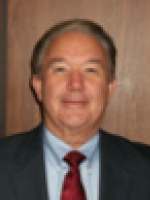 Terry Dedeaux
CEO, Dart Entities
Terry Dedeaux began his career at Dart unloading railcars at the age of 15. Over the years, he worked in every field of the logistics business while attending school. After graduation from USC, he operated a small local trucking business for five years before assuming the position of Vice President of Operations with Dart Transportation Service, a nationally recognized truckload carrier.
Global Supply Chain Excellence Summit