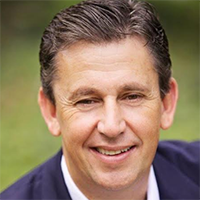 Chris Bonner
SVP of Distribution and Logistics, Lululemon
Global Supply Chain Excellence Summit
Chris Bonner is SVP of Distribution, Logistics and Trade for lululemon athletica.
He has over 25 years of manufacturing, sourcing and broader supply chain experience across a number of leading companies and industries, including TOMS, Callaway Golf and AT Kearney. He started his career as a design and test engineer in the recreational boating industry. Subsequently he spent 9 years as a management consultant with Deloitte Consulting and A.T. Kearney working with companies such as Nestle, Boeing, HP and Agilent. Most recently Chris was SVP of Supply Chain Operations at TOMS.
Chris earned an MBA from UCLA Anderson School of Management and a BS and MS degree from Rensselaer Polytechnic Institute for Mechanical Engineering.