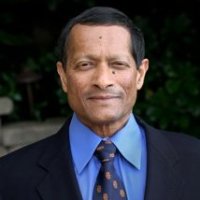 Christopher Gopal
Executive Consultant and Senior Fellow, Drucker School of Management
Global Supply Chain Excellence Summit
Chris Gopal has over 35 years of experience in Global Supply Chain & Operations, Technology and Innovation. His career has included executive management positions and consulting with leading global companies and startups,
He is on the Advisory Board of a prominent think tank project in Washington on Industrial Competitiveness, and recently participated on a Government sub-committee on Manufacturing Technologies. He was nominated to the SC Digest 2016 and 2015 "Supply Chain Gurus" panels, and has served on several international panels and forums.
Chris holds a PhD from USC, an MBA from the Cranfield School of Management, UK, and is the lead co-author of three books on Operations.