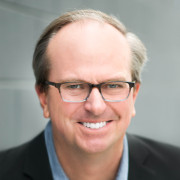 Dave Pedersen
Sustainable Supply Chain, Guess Inc.
Global Supply Chain Excellence Summit
Dave Pedersen is an accomplished Supply Chain and Sustainability practitioner. He currently works at Guess, Inc. in Los Angeles, with a primary focus on supply chain optimization and sustainable business practices for this $2 billion global consumer brand. He is also an instructor in Sustainable Business practices in UCLA Extension's Sustainability Certificate program.
As the first Corporate Social Responsibility Director at TOMS, Dave developed and implemented Global Sustainable Supply Chain standards and integrated best practices throughout their operations include manufacturing in seven countries. Through hands-on leadership, Dave led change on several fronts including social compliance and human rights, environmental foot-printing, recyclable products/packaging, and sustainable materials. Dave has operational and consulting experience through roles at Billabong, American Apparel, Golden State Foods and RGP, with a primary focus on sourcing, procurement, sustainability and operations.
Dave additionally serves as Planning Commissioner in Hermosa Beach, California, with a focus on developing a livable and sustainable town. Dave holds a B.S. degree in Chemical Engineering from USC and an MBA from UCLA Anderson. He is a Certified Professional in Supply Management (ISM) and LEED Green Associate (USGBC).