The world is in flux. Current global trade is threatened by changing
Economic (labor costs, trade restrictions, currency and interest rate adjustments) and geo-political situations (terrorism, a USA presidential election with potential isolation issues with TPP and a new UK prime minister facing BREXIT),
Supplier changes (trade alliances, excess capacity, new ocean alliances and the precarious financial position of many transportation providers.
Customer demands (faster delivery at lower costs, and longer payment terms)
What are the risks to your company as it may face or already facing shrinking margins?
What are the potential solutions that a logistician may deploy to help your company cope, plan, and leverage the global turmoil to your advantage?
Listen to our panel of manufacturers, shippers, 3PLs, IT Solutions providers, and fixed asset carriers discuss what you may expect in the future and how you may position your organization to win.
Gene Ochi (Moderator)
Former EVP of UTi Worldwide
Global Supply Chain Excellence Summit
Alex Bajorinas
Senior Manager, EY
Global Supply Chain Excellence Summit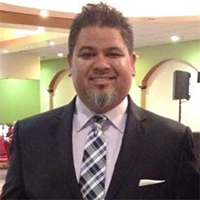 Ravi Dosanjh
EVP, NNR Global Logistics
Global Supply Chain Excellence Summit
Jeff Davidson
Vice President,