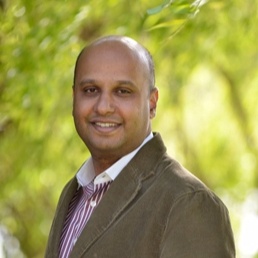 Manju Devadas
Founder, Pluto7
Global Supply Chain Excellence Summit
Manju is the CEO of Pluto7 analytics company that help with business transformation and revolutionize the way people do business. He works closely with a passionate group of executives from industry who share his vision for change. Being an innovator, Manju envisions an ecosystem of supply chain that functions smoothly on the principles of machine learning and AI. He sees immense potential for outgrowing spreadsheets and ERPs, and optimizing sales and supply chain through automation and innovate SaaS products like Planninginabox.com . Driving simplicity while managing complexity in improving human experience at work and home in the context of Retail and Manufacturing is his passion.
Manju has spearheaded creating systems for predictive analytics for over 17+ years. His experience ranges from leading organizations, being a business architect for a number of companies, to building cloud solutions that transform businesses. Cisco, Netgear, Igloo, Deckers and more are a few companies he has worked with. He has a strong hunch that the changes we see in the next 5 years are going to be more transformational than what we did in the PC era transition and the birth of the internet.
Manju spends his spare time coaching his vivacious young basketball team, and running half-marathons. Coming from a family of movie producers, Manju was inspired to become a film director as a child. Things changed after high school when he got his first computer. He has a BE from Bangalore University, held a Research Position at the Indian Institute of Science, an MS from Temple University, an MBA from Santa Clara University.