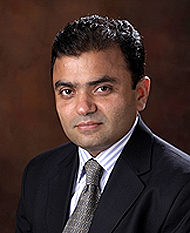 Amit Verma
Partner, PwC
Global Supply Chain Excellence Summit
Amit, a Principal in PwC's Operations practice, leads the Design for Cost / Teardown capability. He has an extensive experience in operations and global supply chain; helping companies achieve rapid scale, improve gross margin, and establish cost and tax optimal business operations. He focuses on consumer electronics, networking equipment, and semiconductor industry verticals.
Amit joined PwC through the acquisition of PRTM Management Consulting. Prior to PRTM, Amit led several supply chain transformation and customer service engagements.
Amit holds Bachelor of Engineering in Production and Industrial; MBA in Industrial Management; and APICS certification in CPIM and CSCP.