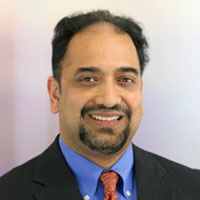 Dr. Tathagata Dasgupta
Adjunct Professor, USC | Head of ACES (Continuous Improvement) North America Fulfillment Centers, Amazon
Global Supply Chain Excellence Summit
Seasoned Strategy, Planning, Operations & Technology (SPOT) Executive with well-honed combination of savvy leadership, pioneering strategic vision and shrewd business acumen along with leadership in Advanced Analytics. Record of forging long-lasting partnerships with top executives of Fortune 500 companies as a leading management consultant.
History of planning and launching transformation initiatives at the forefront of innovation. Reputable thought leader on broad-based Operations and Technology with wide recognition in the Technology, Media, Consumer Goods, Retail, High Tech, Electronics, and Industrial Manufacturing sectors. Passionate about leading diverse teams to unleash their potential and drive organizational transformation.
Dr. Dasgupta is a member of the Harvard Business Review Advisory Council, and is associated with the Communications Futures Program at MIT.