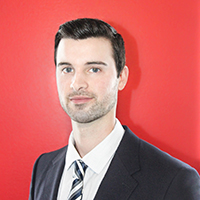 Kenneth Morgan
Director of Business Development and Government Affairs, Tesla Motors
Global Supply Chain Excellence Summit
Ken specializes in environmental regulations affecting the automotive industry, and currently leads Tesla's regulatory credit trading practice. This includes the sale of greenhouse gas, fuel economy and zero emission vehicle credits earned from the placement of Tesla's 100% electric vehicles in markets around the world. As a member of the Business Development team, Ken also evaluates strategic partnerships and advises on foreign and domestic policy with respect to accelerating electric vehicle adoption.
Prior to joining Business Development, Ken was Senior Finance Manager for the company's Financial Planning & Analysis group. In this role he was responsible for Tesla's consolidated financial plan and helped navigate the company through the launch of the Model S and first year of production.
Prior to joining Tesla, Ken was part of the Mergers and Acquisitions group at Sagent Advisors, a New York-based investment bank. He holds a Bachelor of Science degree with concentrations in finance and entrepreneurship from the Wharton School of the University of Pennsylvania.