Logistics Outlook 2020 Panel Discussion
The new world order is change. Obviously, controlling the outside influences is impossible. Your challenge is how to adjust your company's supply chains to ensure that your products get to market competitively and on time regardless of the outside turmoil. What will you do to build flexibility and take actions now to insulate your SC from the external influences that are impacting every company.
The panelists will provide their insights of the new order and how you may compete to ensure continuous supply at the most competitive costs.
Gene Ochi
EVP and President Client Growth, Uti Worldwide Inc (retired)
Global Supply Chain Excellence Summit
Randy Kendrick
Founder & Chief Executive Officer, Xebec Realty
Global Supply Chain Excellence Summit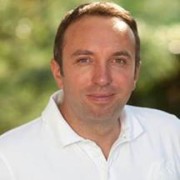 Alexandre Barbier
Head of Global Logistics, Boardriders
Global Supply Chain Excellence Summit
Robert Choy
VP Automotive & Industrial, ONE Network
Global Supply Chain Excellence Summit
Chris Harris
CIO, Pacific Seafood
Global Supply Chain Excellence Summit