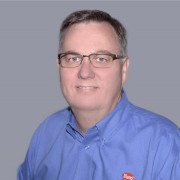 Carl Mount
SVP, Logistics and US Retail Supply Chain, Starbucks Coffee Company
Global Supply Chain Excellence Summit
Carl Mount is Senior Vice president, Logistics and US Retail Supply Chain for Starbucks Coffee Company. Carl supports worldwide distribution, transportation and supply chain planning strategies as well as being part of the leadership team for the over 9,000 company owned stores in the United States.
Since 1971, Starbucks has been committed to ethically sourcing and roasting high-quality arabicacoffee. Today, with more than 25,000 stores in 75 countries around the globe, Starbucks is the premier roaster and retailer of specialty coffee in the world. Through unwavering commitment to excellence and guiding principles, Starbucks brings a unique experience to life for every customer through every cup.
Carl has over twenty five years of industry and consulting experience in various market segments; consumer goods, food and beverage, and specialty retail. His leadership experience includes general management, mergers and acquisitions, operations management and supply chain management – including the areas of manufacturing, logistics, distribution, procurement, and supplier management.
Prior to joining Starbucks in 2017, Carl was the Global Chief Supply Chain Officer for KFC Global, a division of Yum Brands. He supported the worldwide market units by developing and implementing strategies that leverage scale through a globally connected supply chain in order to ensure competitive cost and sustainable supply.
Prior to this, he held international leadership roles for The Coca-Cola Company supporting beverage operations in Europe, Asia and Latin America, including living and working in Turkey for four years planning, implementing, and operating new infrastructure projects. Carl was the Vice President of Supply Chain for Diedrich Coffee, Inc., a mid-size publicly traded consumer products manufacturer and retailer. He spent the first fifteen years of his career in the soft drink industry working for both PepsiCo and The Coca-Cola Company in a variety of operational leadership roles.
As a consultant, Carl was a Principal with PRTM Management Consultants (now part of PwC)